| 5/4 -- LF Summer Rec Registration Opens
| 5/21 - Scarlet Devils Football Camp
| 5/21 -- LFPTA Yankee Game
| 6/6 & 6/10 -- 8th Grade Class Play - "Attic Adventures" New Dates
---
LF Summer Rec Registration
Registration OFFICIALLY opens up on Wednesday, May 4, 2022 at 6:00pm. You MUST register using Community Pass. You can register by clicking on "Important Links" on the Borough's website or going directly to https://register.communitypass.net/littleferry.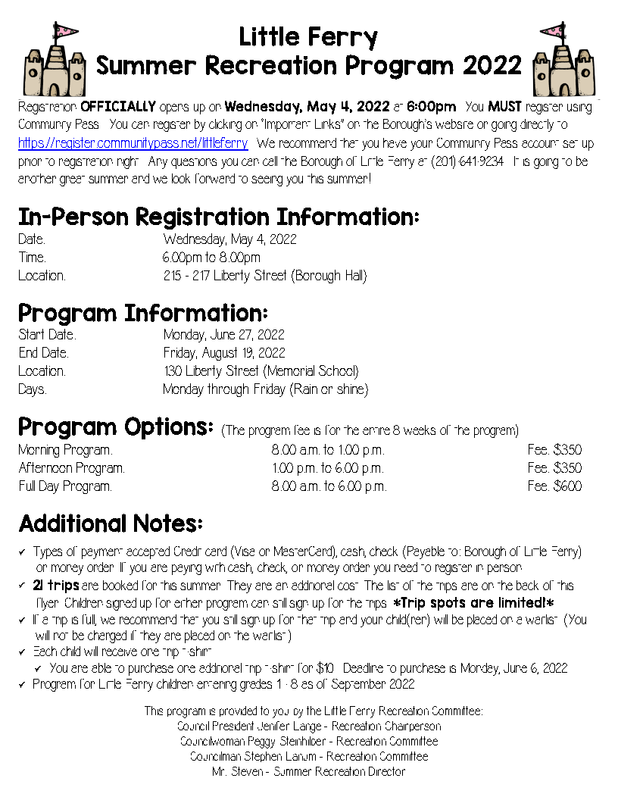 ---
8th Grade Class of 2022 Presents "Attic Adventures"
The performances have been Rescheduled...

If you have already bought tickets, please hold on to them until we have a new date for the play.
We are still accepting ads as we will be making a playbill for the show and the money goes towards supporting this and future productions.
The Class of 2022 presents "Attic Adventures"
Thursday, June 9th & Friday, June 10th at 7:00pm
Tickets $5.00
Cash or make checks payable to:
MSSAF (Memorial School Student Activity Fund)
Click on the flyer below for Ticket Order Form. Ticket Sales end on May 25th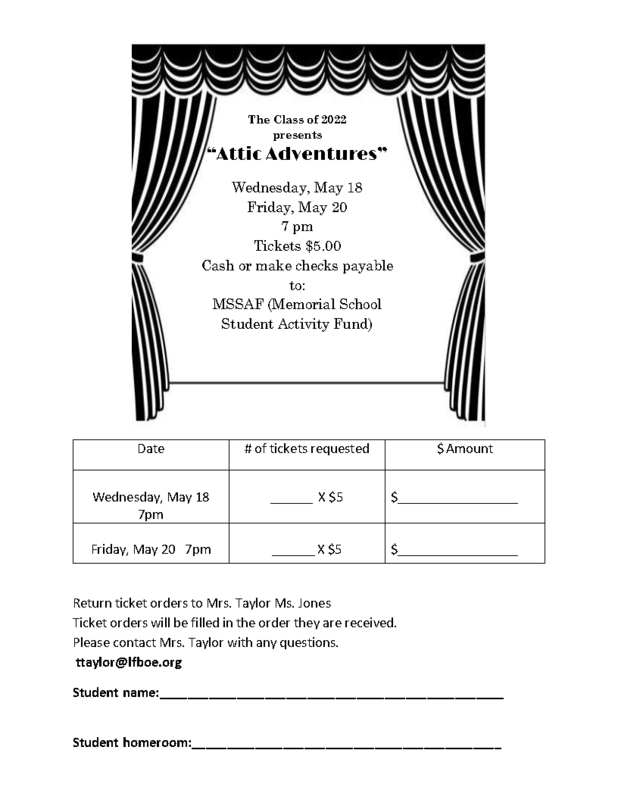 ---
Scarlet Devils Football Camp
For kids in Grades 2-8 on Saturday, May 21s at Little Ferry Lakeview Field from 10am to 1:00pm
Provided by RPHS Coaching Staff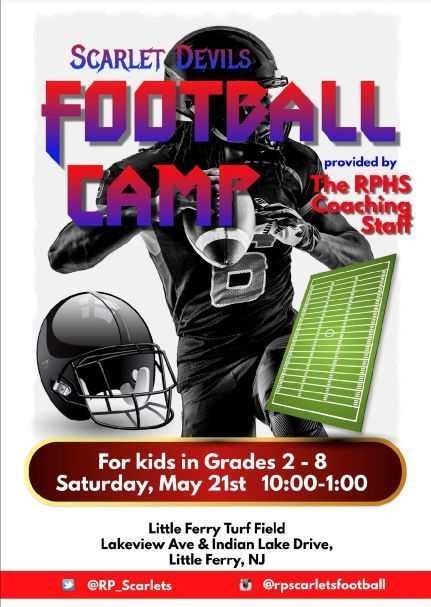 ---

LFPTA Sponsored Yankee Game Trip
Join us for a Baseball Game at Yankee Stadium on May 21st at 1:05pm. Click on the image below for full details...