| 5/22-6/5 -- Food Drive | 6/6 -- Summer Rec Fundraiser | Now through 6/9 -- Yearbook Sales | 6/9 -- LFPTA "Donuts with Dad" | Now -- LF Library Computer Programming Classes | Ongoing while supplies last -- Croc Charm Sale |
---
Little Ferry Summer Rec "MCMANIA" Fundraiser
June 6, 2023 - 4:00pm to 6:00pm -- 10% of sales benefit the Summer Rec Program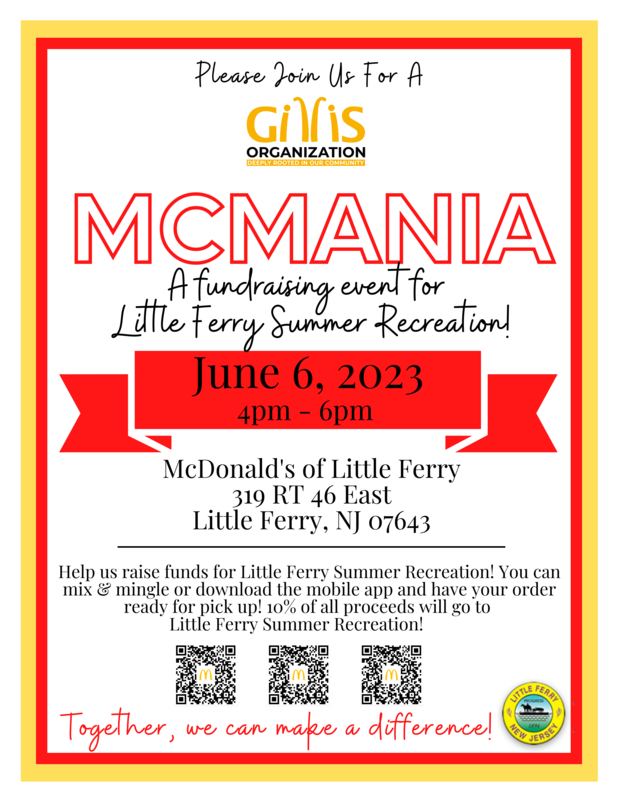 ---
Food Drive
Food Drive for Evangel Christian Church of Little Ferry
May 22 - June 5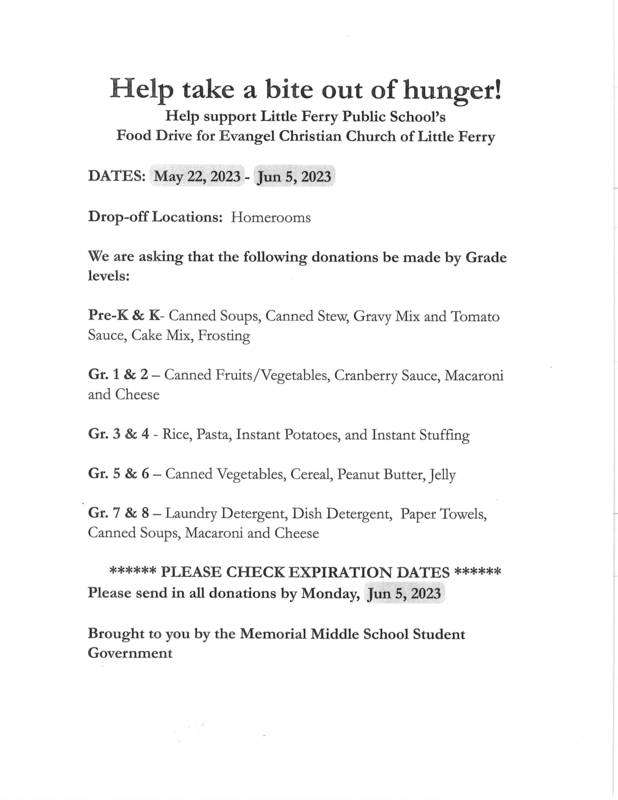 ---
Order Your 22-23 School Yearbooks NOW!
It's time to order your 2022-2023 yearbook. Our yearbook will reflect special moments for all of us, with individual photos of our middle school students as well as candid shots and great collages, all in FULL COLOR!!! Grades Pre-K through 8 are represented within the yearbook. There are limited copies available and they will be sold on a first come
basis! Deadline to order is June 9th.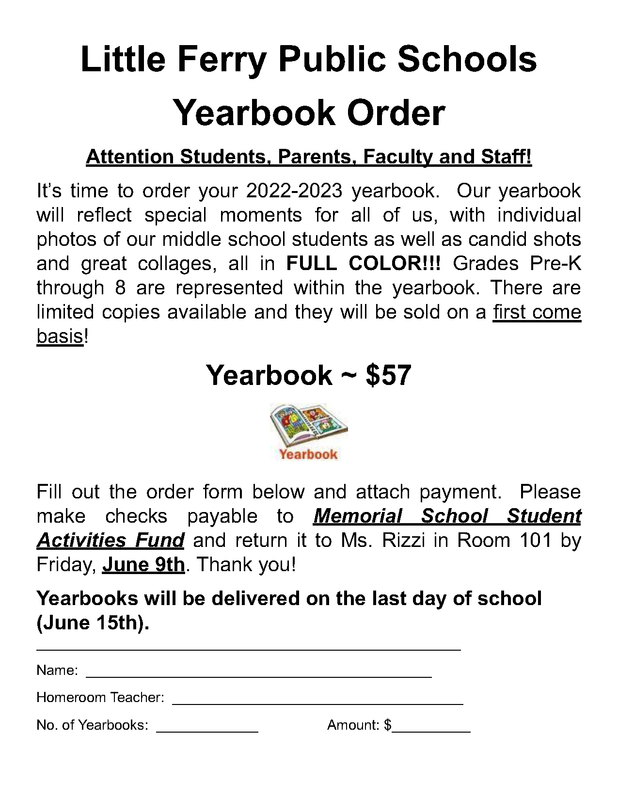 ---
LFPTA "Donuts with Dad"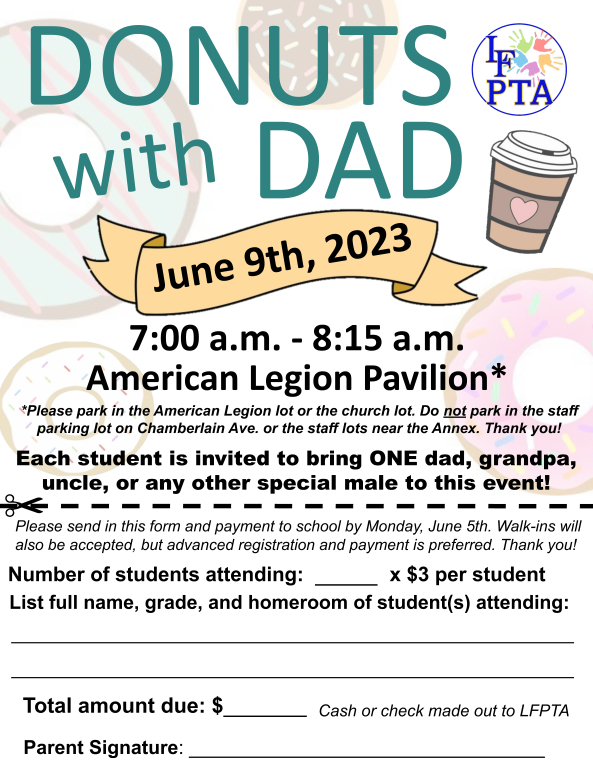 ---
Little Ferry Summer Rec. Program
Program starts on Monday, June 26, 2023 and ends on Friday, August 18, 2023 Monday through Friday. Location is n: Memorial School at 130 Liberty Street, Little Ferry.
Register in person on May 3rd from 6:00pm to 8:00pm at Borough Hall or online at: https://register.communitypass.net/littleferry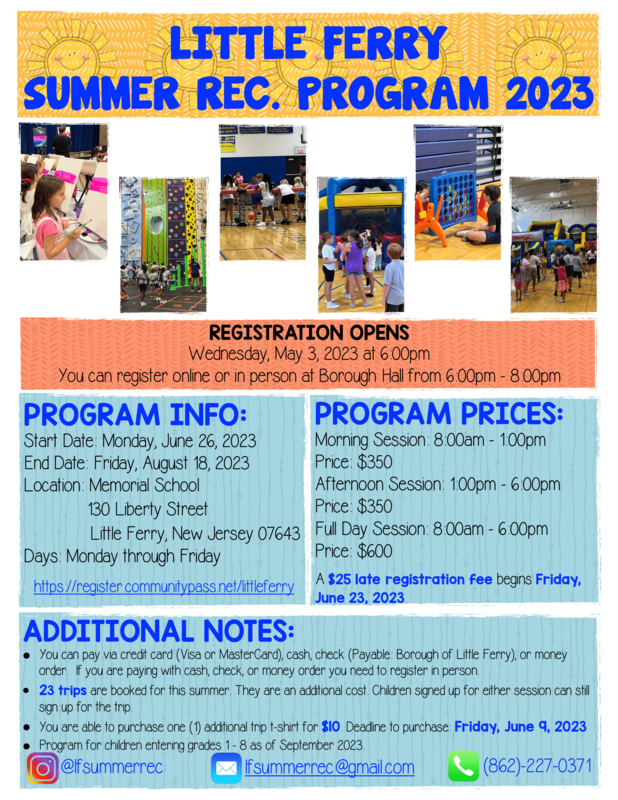 ---
Little Ferry Public Library Computer Programming Classes
Tuesdays from 5:30-6:30pm starting March 14th...Interest Form:
https://forms.gle/PBSGP1uhsVbwMSND8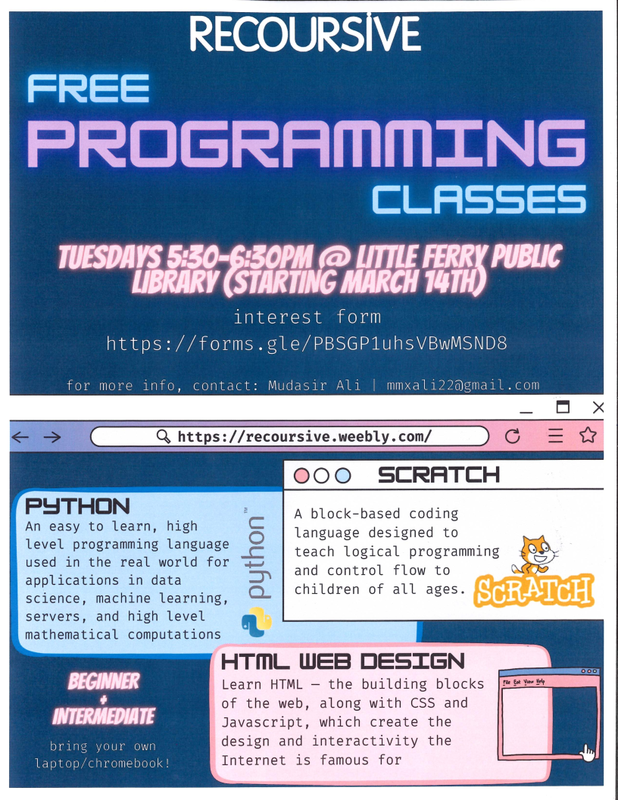 ---

Croc Charm Sale
Our Crocs Charm Sale starts on Wednesday, December 21st. Please complete the order form and send in the money with your child. Your child's teacher will collect it and the Student Government will be filling orders weekly. The sale will continue while supplies last! (We cannot guarantee we will be able to fill orders prior to break but we'll try our best!) If you do not have a printer, simply write your child's name, grade, teacher, and Croc Charm Sale on an envelope.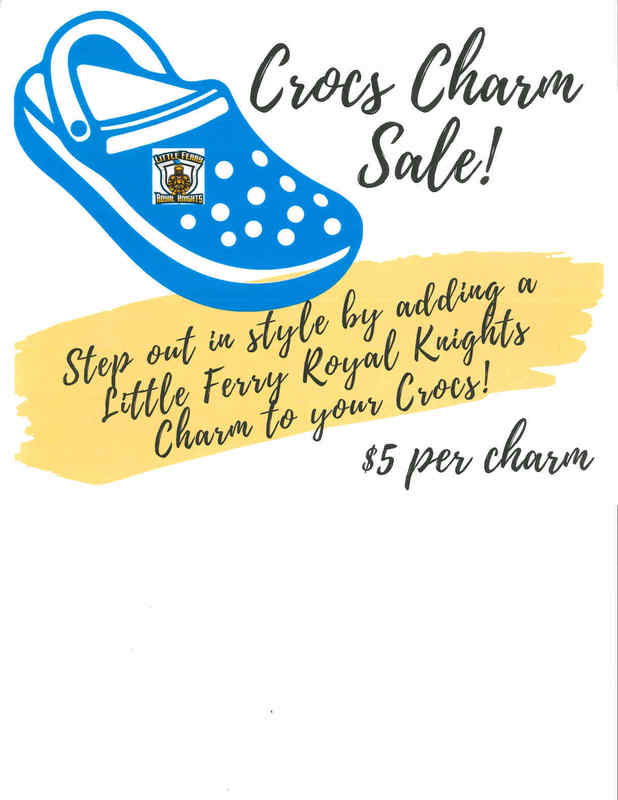 ---