| 2/28 -- Preschool Information Night | 1/23 - 2/3 -- Student Government/Safety Patrol Fundraiser | Ongoing while supplies last -- Croc Charm Sale | Ongoing -- Little League Registration |


---
Preschool Information Night
Our administrative team applied for Preschool Expansion Aid (PEA) for our Little Ferry Families and we were notified last month that our application was approved! We will be receiving additional funding for our preschool program. We are very fortunate to be awarded this grant. We accept this opportunity with great enthusiasm and look forward to expanding our Little Ferry preschool program. We will be holding an information night on Tuesday, February 28th @ 6:00p.m. in Memorial School. Pre-registration information will be disseminated that evening as there is a specific number of 4 year old spots (must be 4 by 10-1-23) and a very limited number of 3 year old spots (must be 3 by 10-1-23) funded by this grant. Please also note that the 23-24 LFPS Preschool program will be housed between Washington School and Early Learners. Placement is at the discretion of the district.
If you have any questions, please feel free to contact our Supervisor of Early Childhood, Kerry Bager (kbager@lfboe.org).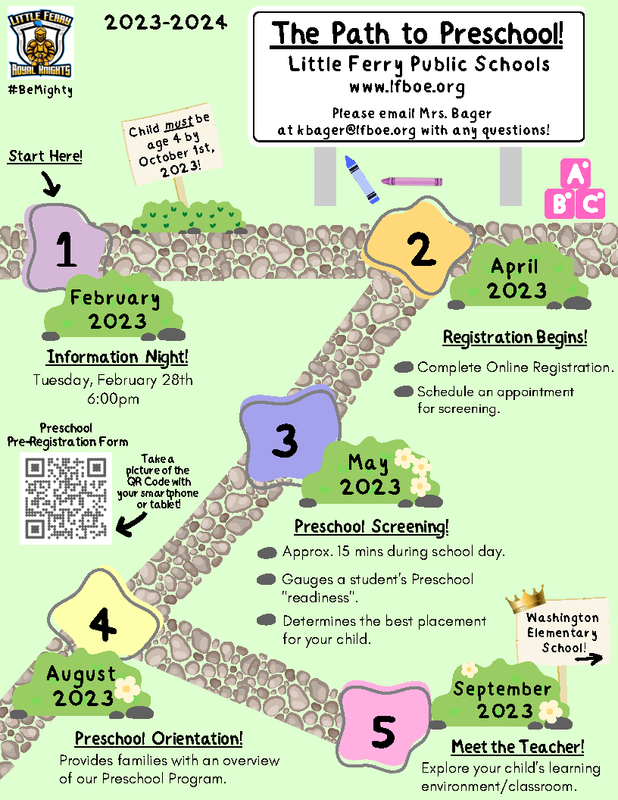 ---
Student Government/Safety Patrol Fundraiser

We will be having our annual Carnation Sale to celebrate Valentine's Day starting on Monday, January 23rd and ending on Friday, February 3rd. The carnations are $2.00 each.(Cash or Check...Please make checks payable to MMSSAF. Click the image below for an order form.


---
Croc Charm Sale
Our Crocs Charm Sale starts on Wednesday, December 21st. Please complete the order form and send in the money with your child. Your child's teacher will collect it and the Student Government will be filling orders weekly. The sale will continue while supplies last! (We cannot guarantee we will be able to fill orders prior to break but we'll try our best!) If you do not have a printer, simply write your child's name, grade, teacher, and Croc Charm Sale on an envelope.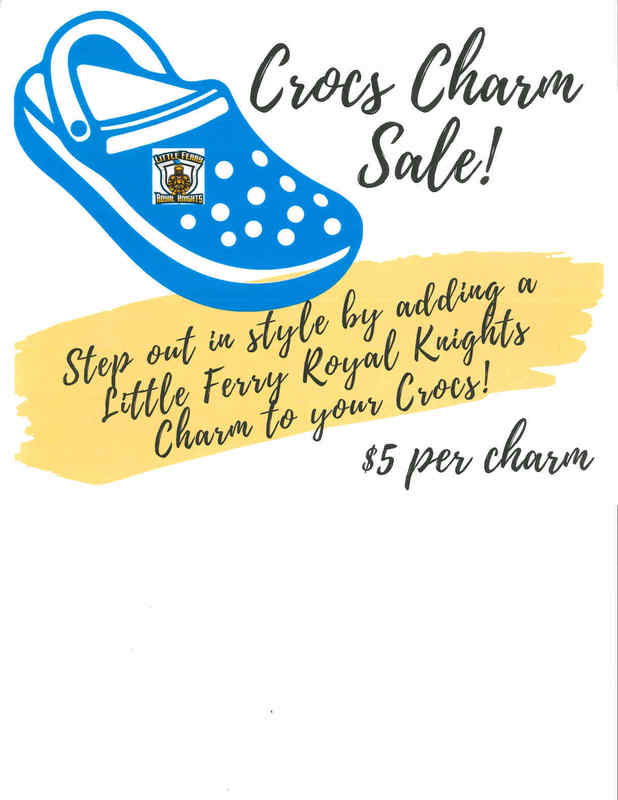 ---
Little League 22-23 Season Registration is Open
---